New Music Tuesday: Kassi Valazza, Kassi Valazza Knows Nothing
Starved for live music during the pandemic, Kristyn and I stumbled upon Kassi Valazza one evening as we desperately scoured social media to find artists streaming online. We were instantly lost in the somber, delicate delivery of her songs, punctuated by the most tastefully haunting electric guitar. It would be three more years before we got the chance to catch her live.
With her sophomore release, Kassi Valazza Knows Nothing, she pushes her melancholy folk/country sound deeper into 60s psychedelia. There simply couldn't be a more appropriate direction to take. Her gentle voice, preference for slow tempos, and melancholy subject matter translate brilliantly to the genre. But it is still just a deeper push in this direction. This new collection of songs maintains all the familiarity as her previous release, Dear Dead Days.
For this record, she teamed up with fellow Portland songwriter, Taylor Kingman and his group TK & The Holy Know-Nothings. There is an incredible video of the duo performing the Michael Hurley tune, I Stole the Right to Live on YouTube that you should stop and listen to right now. Given the precision of this performance, it shouldn't come as a surprise that the group tracked this record live without first listening to any of the songs. It shouldn't, but it does. The hooks, thoughtful instrumentation, and nuanced production suggest this album was fussed over for quite a while.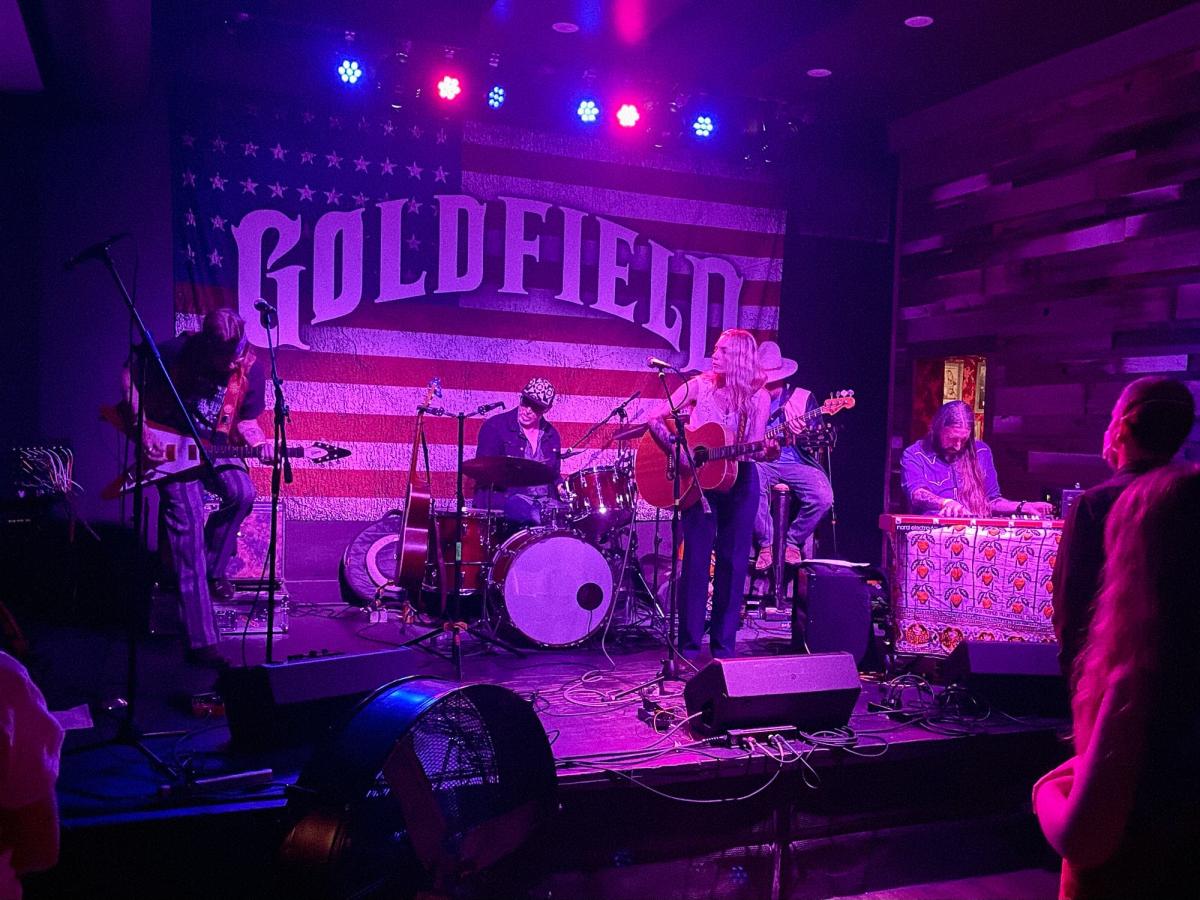 I heard most of these songs for the first time when I saw Kassi in San Francisco a few months ago. It was a solo acoustic guitar performance. I absolutely love the electric guitar accompaniment she usually has backing her up, but it was refreshing to hear her fill the packed room with only her acoustic guitar and trademark delicate voice. "Rapture," "Canyon Lines," and "Welcome Song" bring back fond memories of this performance for me, while The Holy Know-Nothings accompany with subtle percussion, Wurlitzer, electric guitar, and more. All of the tunes on the album twist and turn musically the same way they do lyrically. Simple words convey complex meaning the same way simple sounds convey rich orchestrations.
The highlight of the album for me is "Watching Planes Go By." It's all Kassi Valazza, but with strong, undeniable Fairport Convention vibes, complete with a gratuitous 60s electric guitar jam/battle. It's somehow completely unexpected in a completely obvious way.
It's only appropriate that the album ends with a Michael Hurley cover: "Wildageeses." Taylor Kingman accompanies on acoustic guitar and harmonies, while a slightly out-of-tune fiddle backs them up. An endearing wrap to an amazing album. Kassi Valazza is a genius at powerful subtlety.
Get Kassi Valazza Knows Nothing
buy on Bandcamp
listen on Apple Music
listen on Spotify
---
Edit: Added live photo from Goldfield Trading Post May 30, 2023.