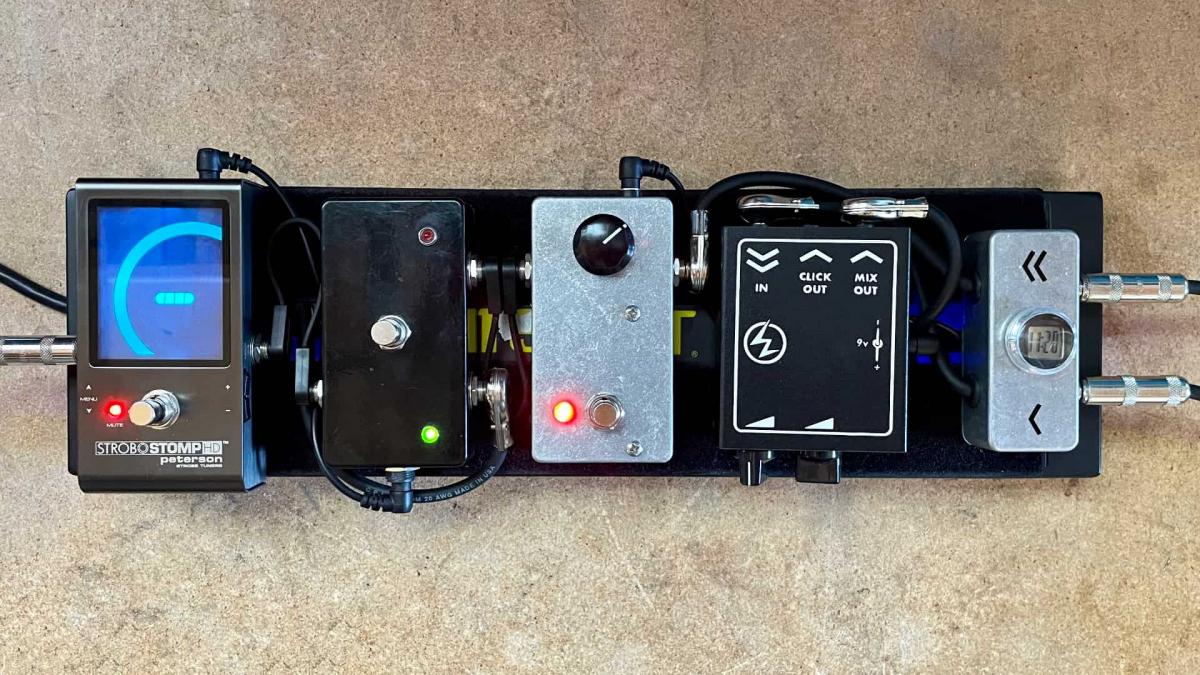 My Pedalboard for Summer 2022
My pedalboard just got a serious upgrade: a clock!
Last fall, I put together my first pedalboard. The idea of a pedal board never crossed my mind until I met Chad Bowen. Chad plays bass for AJ Lee and Blue Summit. Red Dog Ash opened for them at the Lodi Grape Festival last year. Up until this point, I would just run through my K&K Rockabilly Bass Master into the board or backline amp for bluegrass gigs. I like traveling light, but the inconsistency of sound from show to show was pretty frustrating.
I don't recall what Chad had on his board, but I do remember how quickly he was able to set up and that he was ready to go pretty much right out of the box. Once I started switching between double bass and electric in the Bottom Dwellers again, setup became quite a bit more cumbersome, and I quickly realized that I needed to put together a pedalboard myself.
My board is fairly modest. It's a Pedaltrain Nano+ with a OneSpot Pro power supply. It houses my tuner, A/B box, a boost pedal for my P Bass, and the K&K Rockabilly Bass Master preamp for my double bass.
Switching between electric bass and double bass poses some interesting challenges. I need different signal processing for my double bass than I do for my electric bass, so I have my A/B box and tuner at the end of the chain rather than the beginning. I initially set up this board with just the K&K, A/B box and tuner. I decided to make a boost pedal for my P Bass because it's output wasn't quit as hot as the double bass through the K&K. Since I routed all the wires for the K&K at the far end, I decided to land the boost pedal next to the A/B box. This meant that I had to leave a pretty big space between the boost pedal and the K&K so I had enough room to plug my instrument cable in. I found this a little awkward, but it was easier to live with than shortening or rerouting wires.
After a few months, I started to think it might save some wear and tear on my K&K if I didn't have to continually plug in and out of it. I decided I could kill two birds with one stone if I built a small input box and hard wired some right angle cables to it. So that's what I did.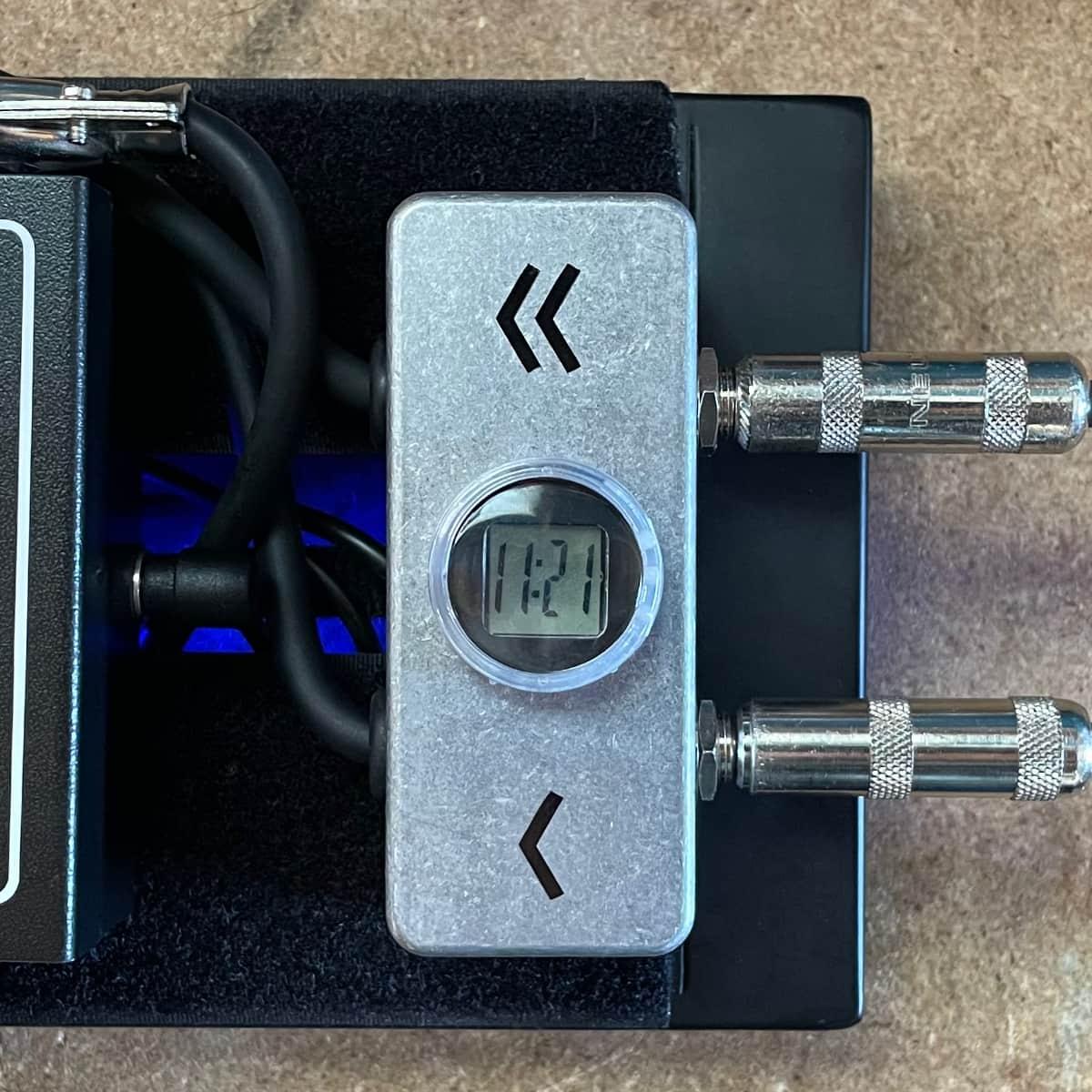 Going from clip-on tuners, battery-powered boxes, and continually plugging and unplugging cables to a ready-to-rock pedalboard has not only changed my life, but the way I think about setting up my instrument. It's the first thing I think about when I need to solve a problem. And there is one problem in particular that has plagued me for years.
Most gigs I play are three sets. The Bottom Dwellers are pretty good about being timely about taking breaks and getting back to the music. Most of the other bands I play with are not. We often find ourselves playing too long, breaking too long, and winding up with a 15 minute set to play at the end of the night. I try to be diligent about checking the time, but discretely pulling my phone out and checking it (behind my bass) isn't always easy. I also don't wear a watch, and even if I did, I wouldn't while I was playing.
That's when it occurred to me that all pedalboards should have clocks on them! How have I come this far in my career, nerding out on gear, watching hours of rig rundowns on YouTube and not once seen a clock on a pedalboard‽