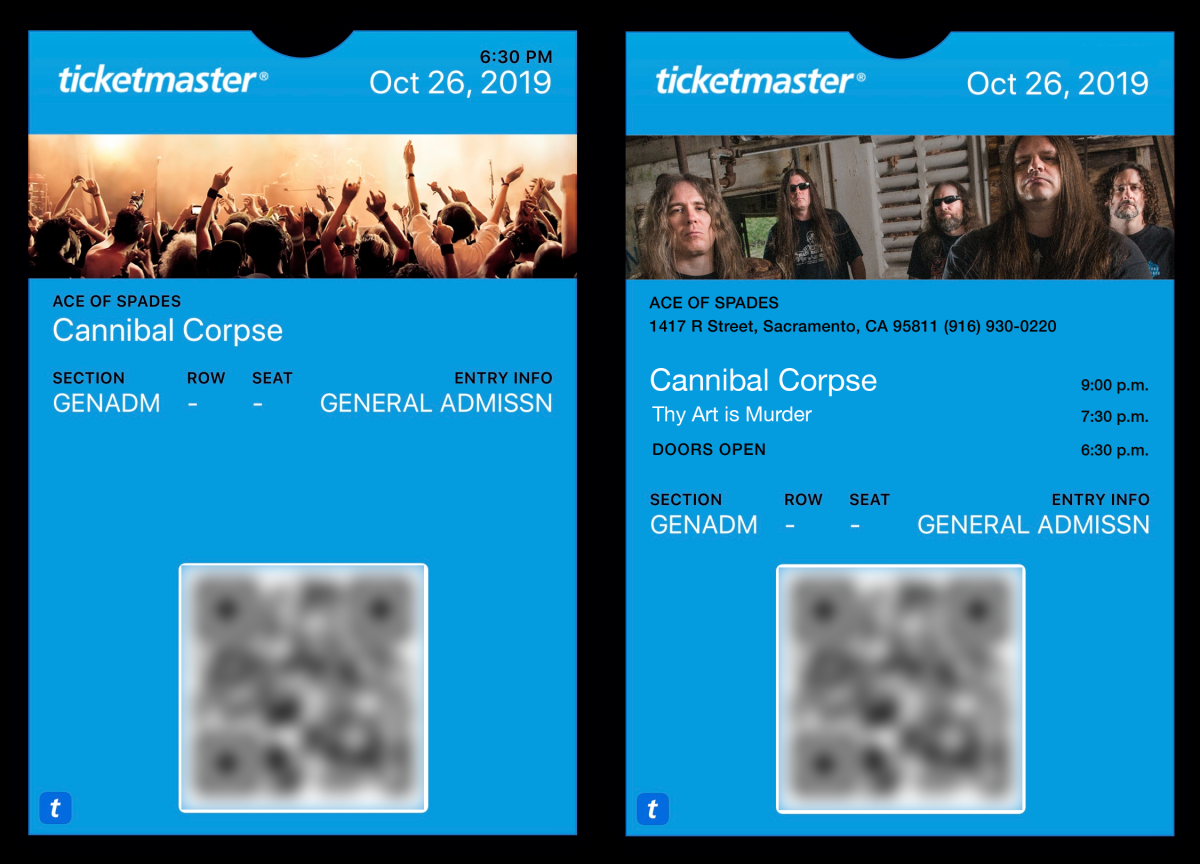 Music Promoters Should Do Better
I've seen a lot of live music this year, and I have had the chance to check out a lot of different venues in a lot of different towns. Some do it quite a bit better than others. Here are some easy ways music promoters can provide a much better experience for their patrons.
Ask any person who has purchased a concert ticket in the past 20 years what their biggest gripe is about the process, and they will say, "service charges." I've worked for a number of music venue service providers over the years, and have a pretty clear understanding of what these (often inflated) charges cover (my salary for one!). A company I helped get off the ground, actually had the goal of including these service charges in the advertised ticket price, so patrons wouldn't feel nickel and dimed during the checkout process. I'm not sure why that never actually happened, but this article isn't about service charges.
I do think service charges are such a sore spot for concert-goers, that they might eclipse a lot of smaller, easy-to-fix mistakes I see the majority of music venues and concert promoters make in Northern California. Fixing these issues could go a long way in smoothing things over for your patrons. If you are going to hammer them with hidden fees (or have no control over these fees), why not provide a better value for their hard-earned dollar, and make the experience better? In other words, if you are charging for service, why not actually provide some service?
Do these things for every show you book
List the time the doors open and the time the show starts AND the time the show is expected to end (no one does this) everywhere the event appears in print and online, especially on the ticket. Stick to those times.
Your regular patrons know the time you list on your events is probably the time that the doors open. They know it takes time to get everyone checked in and you need to start making actual money on drinks. Not all music venues do this, though, and not all patrons are regulars who know this common practice. Make it easier on new people by letting them know what to expect, and you might actually attract new people.
List all of the acts that are scheduled to play for every given show in the reverse order they will appear. This information should also be included everywhere the event appears in print and online. Where space permits (like on your website), state where each band comes from, include a short bio, photo or video, and links to their websites. If you want to look even better than the other clubs, include the set time for each performer. Festivals do all of these things, and they have more bands and stages to keep track of.
I've been seeing live music for nearly 40 years, and I almost never know who all the opening acts are ahead of time—often times even if there will be opening acts. This is inexcusable. I am paying money to see music, shouldn't I get to know ahead of time what that music will be?
Tell everyone who works at the venue who will be playing that night, where they are from, and in which order they will be appearing. This includes security, waitstaff, bartenders, and especially people working the door.
Provide logistical information
It can be difficult to plan a night out to see an act in a city or neighborhood you aren't familiar with, especially on a week night. Put yourself in your patron's shoes. You might have to take off work early to get to the show. Where are you going to eat dinner? What is the parking situation? How late am I going to be out? I have to work the next day!
List two or more nearby restaurants on your website (your events page): a nice one to have a leisurely meal, a convenient one to grab a quick bite, and one that is open after your events typically let out. Link to them. Tell them you're recommending them to your patrons. They might become better neighbors to you and post your events calendar, or expedite service to your patrons eating there.
Where is the best place for your patrons to park? Is it safe? Is it well lit? How much money does it cost? Keep a list of all the nearby street parking limits, including the time they stop taking effect. Keep a copy of this list at the door, and with the bartenders.
Taking some (or all) of the guesswork out of the decision-making process shows your patrons that you respect them. It might actually attract more of them. It might even attract patrons who are more responsible, have more money to spend, and get into fewer altercations.
Follow up
Be like KC Turner and send all of your advanced ticket holders an email the day before the event, letting them know what to expect. Include all of the logistical information above about door times, set times, parking, restaurants, and maybe a few things to pump them up about the show, like links to band videos, and your drink menu.
Picking up the slack
Let's be real. This seems like a lot of effort. Trust me, it isn't. I know because I've started to included this information for event listings on my band's website, and I have a lot more restaurants and parking regulations to keep track of than you do.
A cool benefit to this is that my band's website has started to get a lot of web traffic from people searching for local music venues, restaurants, and parking lots. Are they getting this information from my band's website or are they getting it from yours? Maybe you should book us.