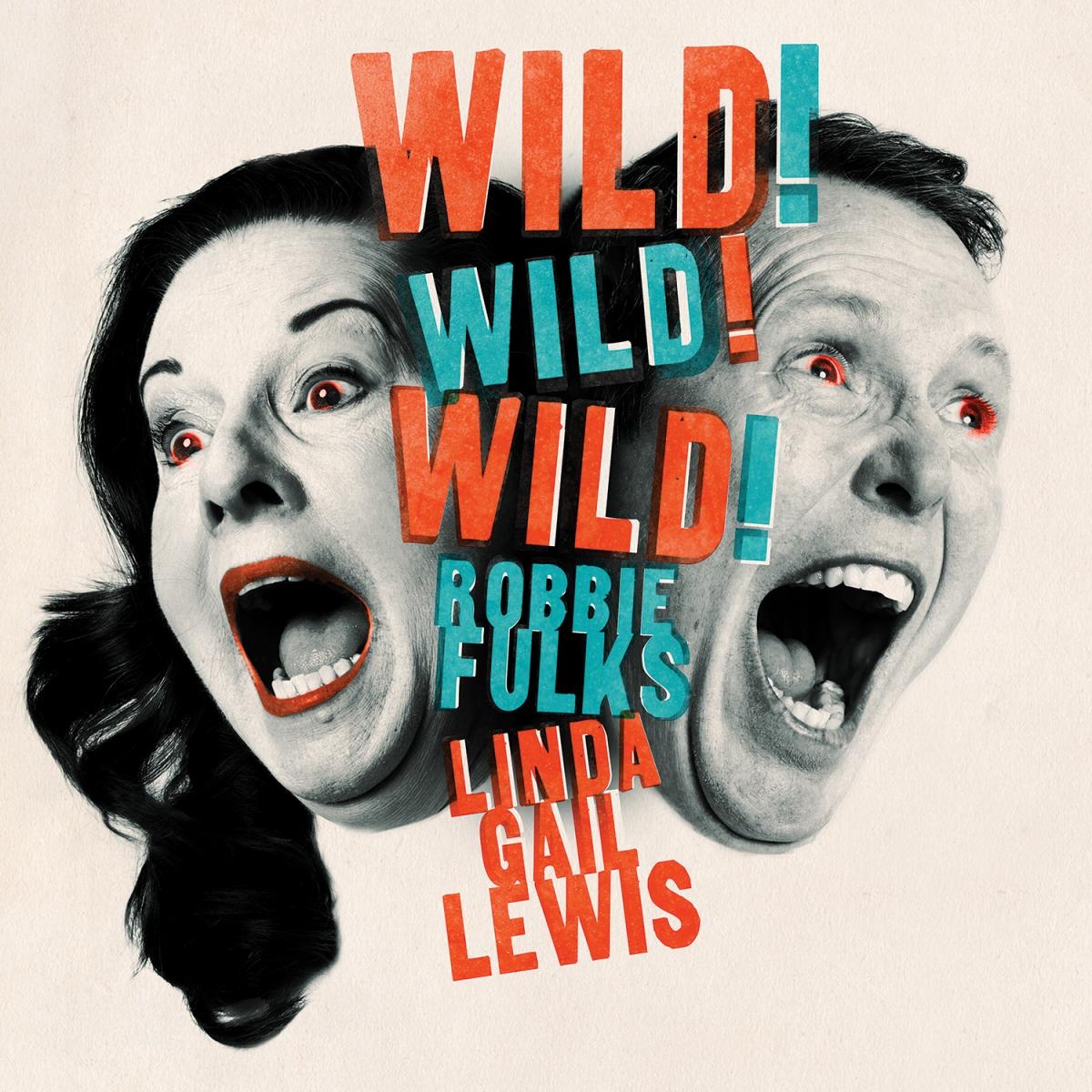 New Music Tuesday: Robbie Fulks & Linda Gail Lewis, Wild!, Wild!, Wild!
I don't know if there is anyone Robbie Fulks doesn't sound amazing with, but Linda Gail Lewis isn't it either.
Kristyn and I were just talking the other night about how none of the new releases this year feel like timeless forever albums like so many from the past few years do for us. There have certainly been some great releases, but none that we feel will make it into our permanent weekly rotations—none that really feel like dessert island records (I'm trying not to be biased). Wild! Wild! Wild! might be the first for me.
Robbie Fulks and I go way back. Well, he doesn't know we go way back, but his music has been there for the birth of my children; on homesick rides in the band van; getting me through grueling work days; late nights after a few too many; and most recently, in my ukulele class. Heartbreak, hilarity, and everything in between that defines humanity, Robbie Fulks is timeless. And what better way to demonstrate that with the equally timeless Linda Gail Lewis.
Lewis is a big personality, and it takes an equally strong personality like Robbie Fulks to balance her out. The title track, a blistering rocker, has them trading lines, solos, and harmonies, while the upbeat, "On the Jericho Road" is a classic call and response spiritual tune. You can all but hear the grins on their faces in the singing.
One thing that really stands out for me on this record are Lewis' behind-the-beat delivery, even in her harmonies. For the rockabilly style tunes, it adds to the slap-back effect. For the ballads, it makes everything just that much more honky tonk. It's a refreshing change from all the bluegrass I have been listening to this summer.
My favorite tune on the record, "That's Why They Call It Temptation," really pushes these delayed harmonies. It's a classic cheating ballad that oozes sorrow, and Lewis' harmonies really take the pain over the edge. It's incredibly beautiful.
Don (king of the sad sacks) Gibson's "Who Cares" is another highlight. This tune has everything you crave: a sweet, endearing vocal delivery, do-wap harmonies, and just the right kind of gratuitous electric guitar. Robbie Fulks is notoriously modest about his electric guitar playing. I'm not sure if this is him, but it has one of his signature descending-into-dissonance licks in it. If this is him, he can quit it with the modesty already.
I know I've mostly gone on about Lewis' performances here, but this is a testiment to what makes Robbie Fulks so great. His songwriting, his direction, and his impeckable taste in how he has showcased a legendary performer like Lewis is his most impressive contribution here.
From song writing to production (man, is the production good!), Wild! Wild! Wild! is a gem and the best honky tonk record I have heard this year.
Get Wild! Wild! Wild!