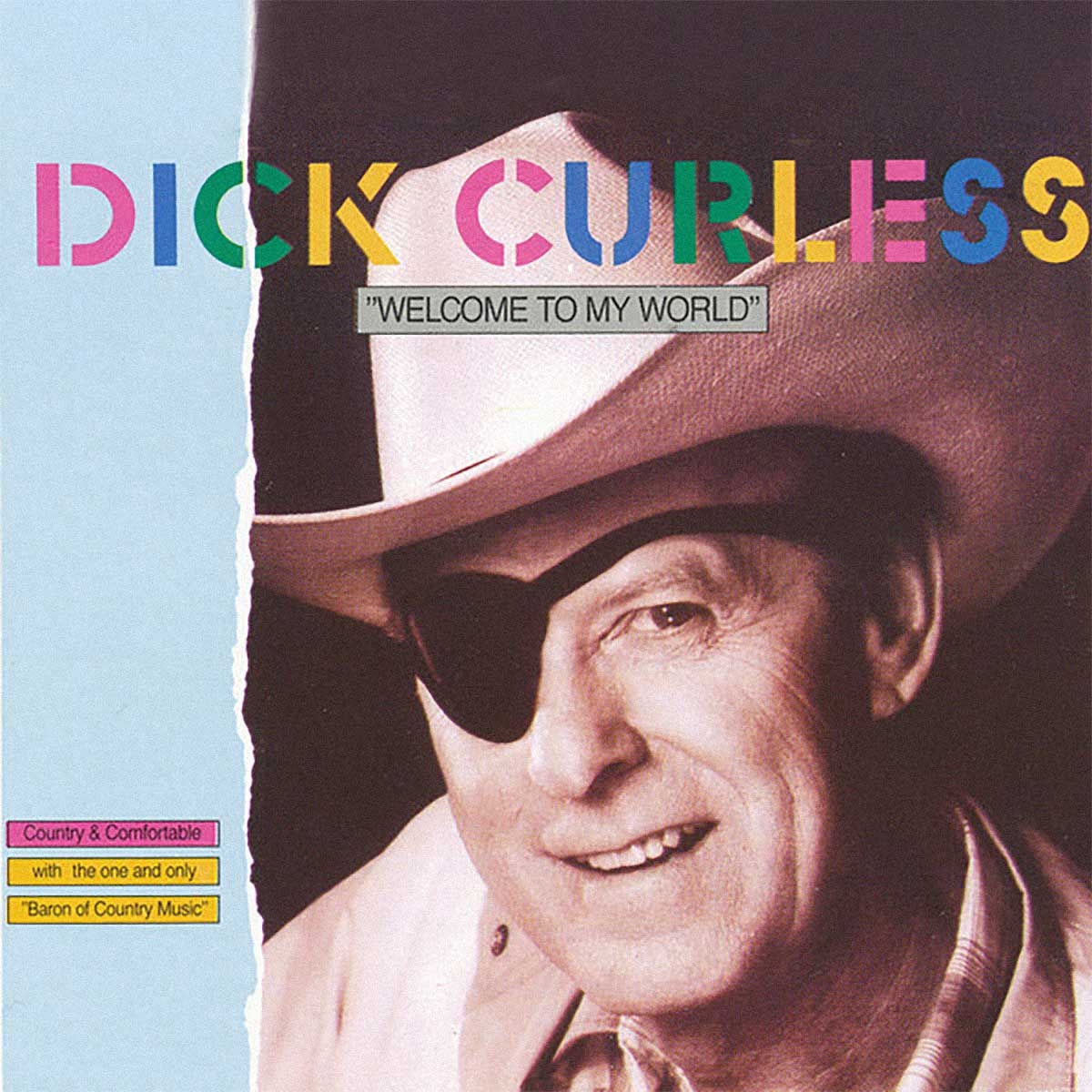 Mixed Up Track Names for Welcome to My World by Dick Curless
Dick Curless, the "Baron of Country Music," is a newly-discovered favorite singer of mine. I think he would be bummed that the track names on his release Welcome to My World are mixed up on all the digital music services.
I first noticed this on Apple Music, and immediately reported the error. After hearing back from an iTunes support person, I did some legwork to find out which track titles were mixed up with which song. I also cross-checked the album on Spotify and YouTube (as well as a few other services), and found they had the same issues.
I sent this information to the iTunes Support person and am waiting to hear back to see what they can do. I have reported similar errors in the past that Apple was unable to correct due to the errors being on the publisher's end. I'm probably the only person in the world who will ever notice this—or who even cares for that matter, so I'll be the one to follow through with the corrections as far as I can if Apple is unable to see them through.
For the record, here is how the tracks are listed on the music services and what song actually plays when you select it:
Welcome to My World plays Wrinkled, Crinkled, Wadded Dollar Bill
Between Fire and Water plays Lovesick Blues
Freight Train Boogie plays Between Fire and Water
Wrinkled, Crinkled, Wadded Dollar Bill plays Tragic Romance
Mumble Boogie plays Welcome to My World
Darkest Moment plays Travelin' Blues
Someday (You'll Want Me to Want You) is correct
Travelin' Blues plays Freight Train Boogie
Lovesick Blues plays Darkest Moment
Tragic Romance plays Mumble Boogie
Who At My Doors Is Standing is correct
I really dig Dick Curless' music. It deserves to be listened to and remembered correctly.