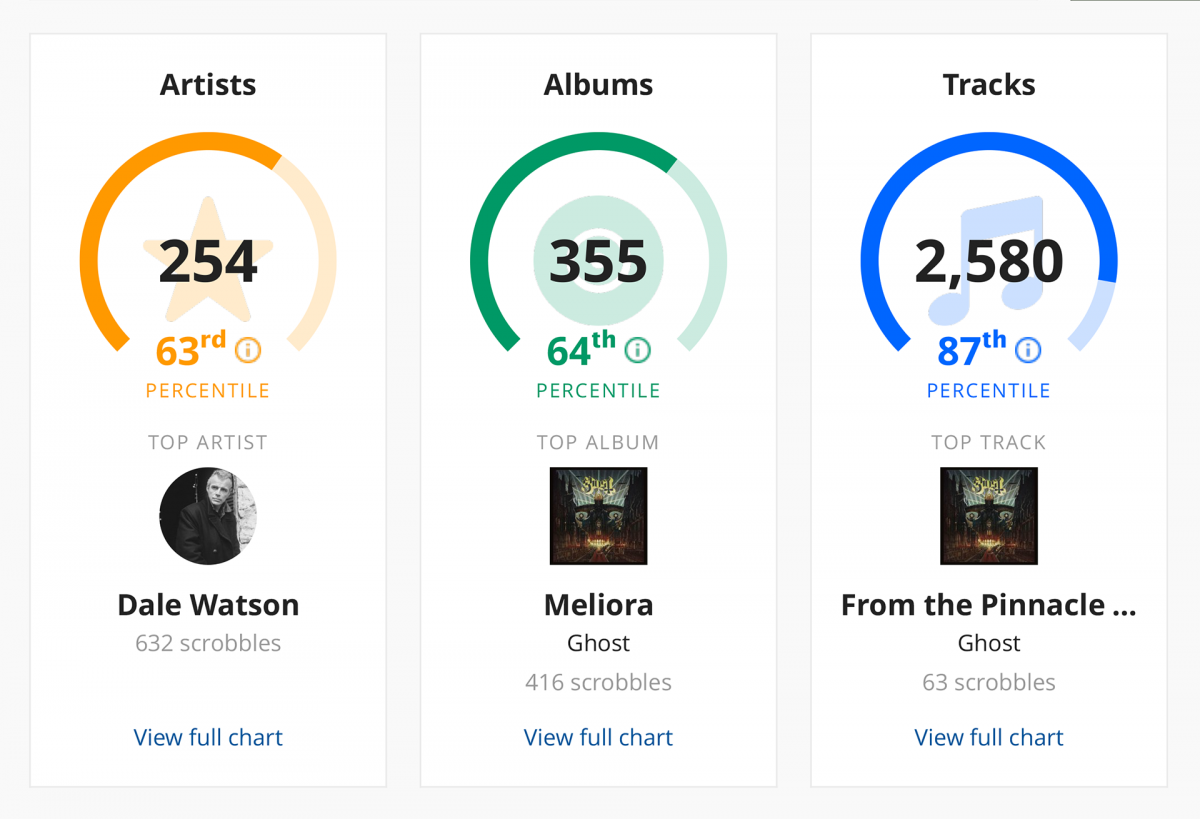 As you may already know, I have been scrobbling all of my music plays to Last.fm for the past 10 years. This year, Last.fm has a new report called Last.year that does all my homework for me! I have still recorded the usual stats below for future proofing.
I had some trouble scrobbling again this year. The scrobbler I was using at the beginning of the year stopped reporting Apple Music plays for tracks that weren't downloaded to my library at some point. I switched to Silicio in September, and everything has been running smoothly ever since. I'm not sure exactly how long my previous scrobbler was broken before I realized it, though.
---
My top artists for 2016
I am very happy to see Dale Watson at the top of this list. I have always felt my top artist lists really jive with what I think I liked the most in a given year. Data often tells a different story.
My top albums for 2016
You may recognize some of these albums from my new music Tuesday posts. Making yourself write about new music really does open your eyes to new suff. Don't get stuck in your 20s!
Anaal Nathrakh is a new one that is really growing on me. I found it during a pretty severe Misophonia period. The holidays are not a good time for me. This record is super noisy, angry, and a little silly. I do recommend checking it out of you like extreme metal.
My top songs for 2016
Ghost gets a lot of plays because I have a soft spot for Satanic music. Thy Art Is Murder was in heavy Misophonia rotation for a good part of the year.
Links to arists, albums and songs are affilliate links to Apple Music. You can support this website by clicking them!