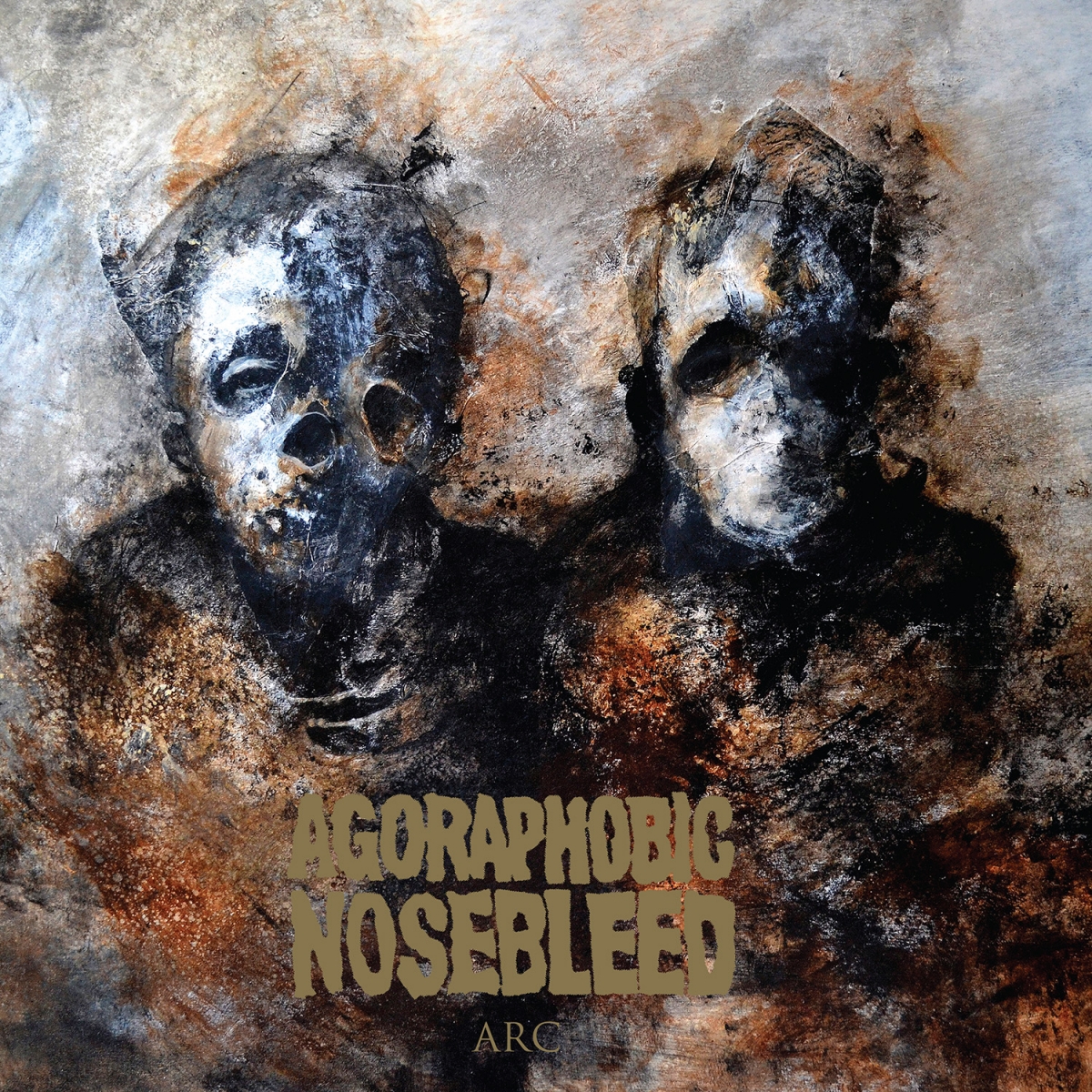 New Music Tuesday: Agoraphobic Nosebleed, Arc
Another band previously off my radar, Agoraphobic Nosebleed (ANb), has a new EP and it's a welcome kick-off to the new year; And likely a kickoff to a new obsession for me.
ANb has a pretty extensive discography, stretching back into the mid 1990s. While production and style can vary from release to release, a recurring theme in their records is a high volume of short songs. Arc is the opposite. Coming in at just under 30 minutes, Arc has three tracks. Three incredibly rich, powerful, and just plain brilliant tracks. This record doesn't feel like an EP at all.
The EP forsakes the grindcore style of their previous work for a doom metal/stoner rock approach. Being the seasoned sludgecore fan that I am, I feel I have license to legitimately and favorably compare Arc to some of my favorite classic Melvins and Eyehategod records like Ozma and Dopesick.
Right out of the gate, "Not a Daughter" kicks things off with a great stoner rock hook, backed by harmonizing guitar feedback, and "loosely-timed" drum fills, before it settles in on its first of many groove passages. Fans of Clutch, and Fu Manchu will appreciate riffy math rock hooks that bring the song to its peak before crumbling into a slow, sludgy, Dave Sardy esque bass riff that opens the outro and beats you down to the end of the song.
Another difference from previous ANb records is the addition of a new vocalist who not only brings some serious doom/sludgecore experience to the table, but some serious life experiences as well. Arc sets itself apart from the status quo of the genre whose lyrical content is frequently more on the lighthearted or incoherently abstract side of things, with some tough subject matter that celebrates the difficulty of the human condition. This really sets an interesting if uncomfortable tone.
The remaining two tracks take a more sludgy approach that seriously appeal to my Melvins bias. "Deathbed" lumbers along like "Boris" (a lengthy tune it its own right) for about 5 minutes before it picks up into a catchy Clutch style grove. "Gnaw" punishingly slow groove, punctuated by sporadic riffs and more of those loosely-timed drum fills that make Ozma one of my all-time favorite records.
I don't want to give the impression that I'm selling ANb short by drawing so many of these comparisons. They do indeed bring plenty of interesting things to the table. The song arrangements are complex, the performances are powerful, and the vocals tie things together very nicely with a raw, hardcore feel that is more punk than metal. Wrap everything up with a great production (the bass tone is to die for), and you have a perfect little record.
The best part of this whole story is that this is the first in a series of EPs the band is planning to release this year! Stay tuned, there is more to come.
Buy Arc