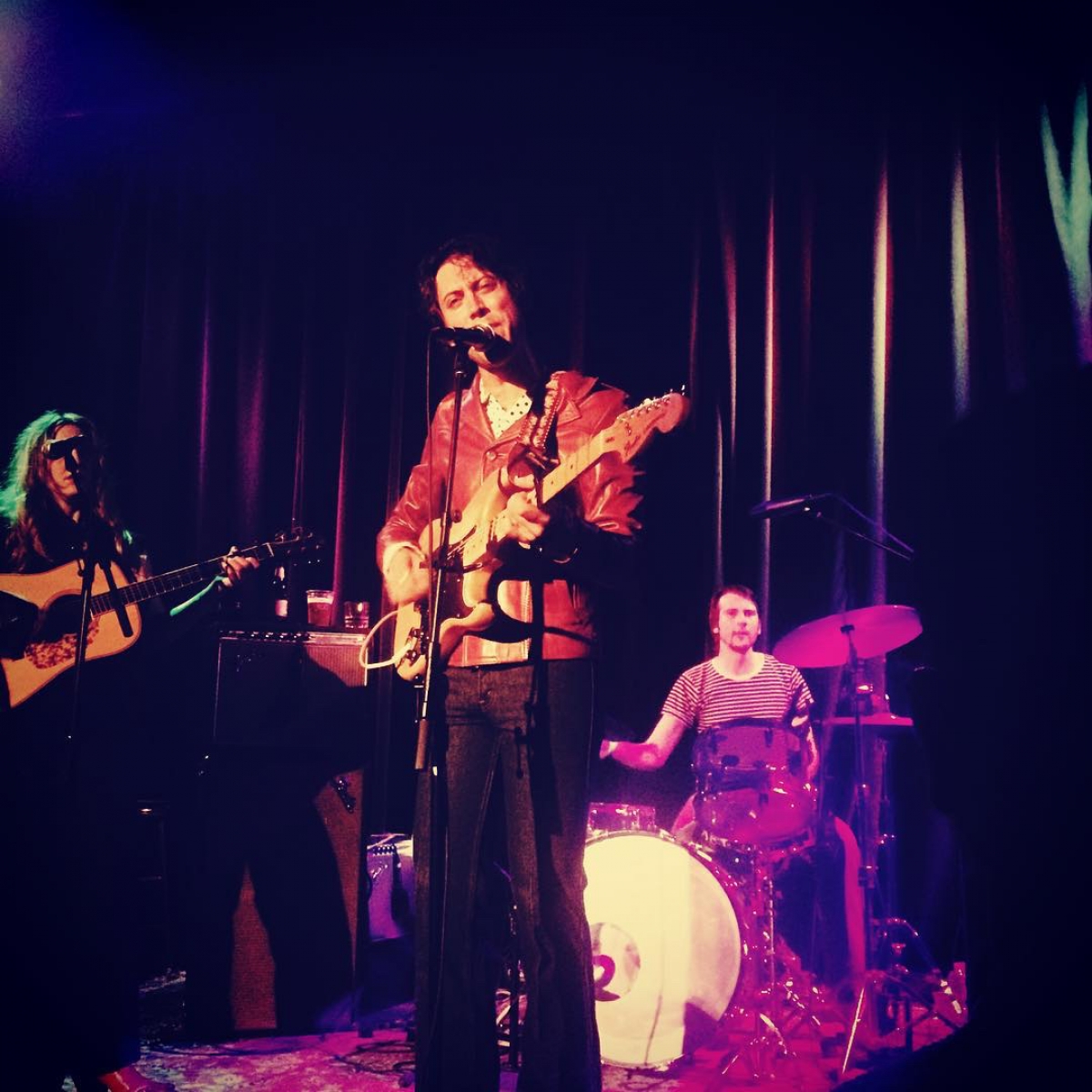 Why Isn't Daniel Romano The Biggest Fucking Deal In Country Music Yet?
A few weeks ago, I got an alert from my Bands in Town account that Daniel Romano would finally be in Northern California. Kristyn and I have been waiting for him to come around for years, so we immediately jumped on the opportunity before it sold out.
Catching a 9 pm show in San Francisco on a week night when you are the parents of three young children is not an easy thing to do, but this was important. We secured a sitter. I made arrangements to work an early shift the day of, and took the next day off to allow for recovery. It's much harder to suck it up the next day once you pass the 40-year mark.
It had been years since we hung out in the Mission. We got a drink at the about-to-shut-down Elbo Room and grabbed a quick bite before the show. We arrived about 20 minutes before the show, and we were two of about nine people in the room!
I know I'm older than most people going out on a Wednesday night, and 9 pm is still probably early for a week night show with two opening acts, but nine people in a 150–200 seat room‽
The room filled in a little more before a 1980s era, stubby-mustached young gentleman took the stage with the Trilliums backing him up—Romano on drums. Another harbinger of the slow crooning style of country music these Canadian artists have dubbed "mosey," Dylan Earl's stoic gaze at the back of the room and slow, brooding heartache locked us in immediately.
Earl's voice isn't as seasoned as Romano's but his heart is splayed out there in his voice, and this is as good as music gets. For my nickel, there is nothing better than a songwriter performing their own songs this way.
Kacy & Clayton were a nice transition between two full bands, but weren't really my thing. Clayton's guitar playing was exceptional. He's like a young Doc Watson, and a very talented writer and arranger. His cousin Kacy is also quite a proficient singer, but her ambient singing style is too much for me. I would have preferred something more traditional. That said, they are a solid 60s era folk revival act, and they are incredibly charming.
Daniel Romano and the Trilliums took the stage a little after 11 pm. They are touring his fourth album, and played almost nothing from it. Save for an up-tempo 60s pop rendition of "Middle Child," the 60+ minute set consisted of almost entirely new, unreleased songs. Rocking songs.
By this time, the room had filled out to roughly 70–80 people.
The Trilliums lineup has changed over the years, but Aaron Goldstein's pedal steel was noticeably absent. No matter, Romano picked out blistering lead after blistering lead with his fingernails on his walnut Fender Strat. It's plainly obvious from any given online video performance, he is plenty capable effortlessly handling the lead—and raging rock leads at that.
Kristyn and I have been more than a little obsessed with Daniel Romano for the past few years. When a new performance or new song hits the video waves, we're all over it. When you get to see an artist you are this into for the first time, and he plays all new songs; well, it just doesn't get any better than this.
I do not understand why this show didn't sell out immediately, let alone at all. This is simply some of the best music being written today. The fact that this young, hip songwriter can't sell out a 200 seat club on a Wednesday in the hippest neighborhood of the hippest city in the United States completely baffles me.
I suppose I should be wallowing in my good fortune. Popularity has killed many of my favorite artists. Not in the sense that they change with popularity, but in the fact that they can no longer play in venues where their music can be performed the same way it is written and recorded. Arena rock works in an arena, but intimate, delicate music such as this cannot be performed in a 1,000 seat venue.
I hope the band isn't disheartened with the turnout, or the raging drunk bros wrecking the vibe behind us. Romano said very little to the crowd during the show—save for suggesting the drunks go "take a shit." We were delighted, however, to see SFPD arresting the drunks promptly after the show!
I hope he does come back around to these parts. To some degree, I selfishly hope he doesn't catch on too much, but if he does, we'll have always had San Francisco. And then there is this:
The preceding is a similar performance to what we saw. I think this one is a little sloppier, likely due to insufficient stage sound. But hey: new Daniel Romano songs are new Daniel Romano songs!