Lindsey Buckingham Temp Site
A quick news page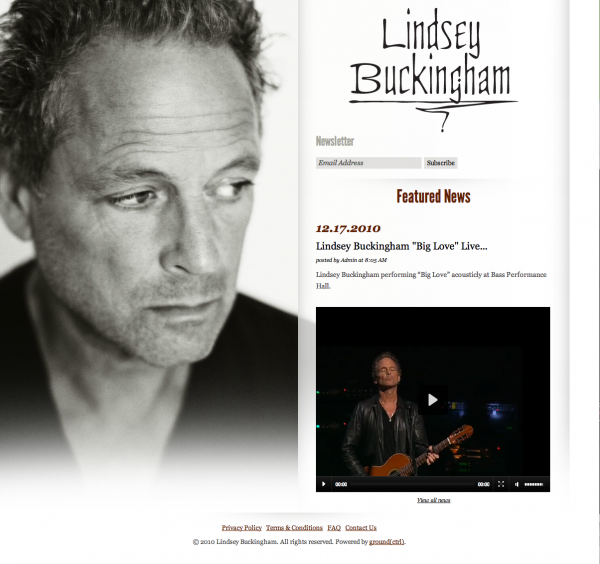 Lindsey Buckingham is best known as the lead guitarist and vocalist of Fleetwood Mac. He also has a healthy collection of solo albums under his belt. Now he's partnering up with ground(ctrl) to help manage some of his web presence.
Jennie dropped me a little nugget on my schedule last Thursday; a little news page for Lindsey Buckingham. Obviously, one of the coolest perks of this job is getting to work projects with music legends.
Besides a little CSS trickiness with the pseudo-fluid layout, there isn't anything too special going on here. This is just a quick way to to get some news, videos and photos up one the web. More features will indeed come down the road.
Credits
Anthony Ordonez design, Jennie Quan - project management, me - CSS HTML Javascript.