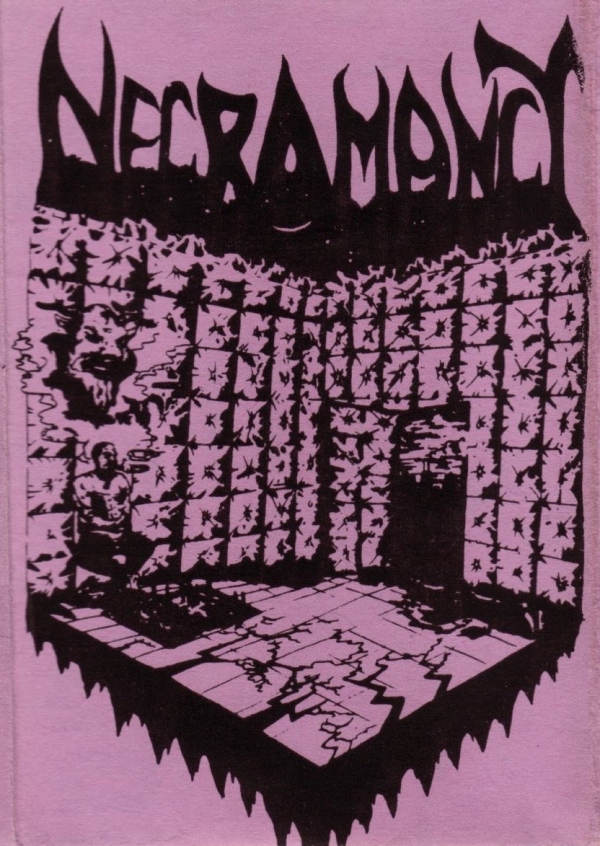 Twenty five years ago, when I was but a budding, punk rock-obsessed bass player, Davis, California's Necromancy was about the hottest ticket on the Yolo County scene—at least as far as I was concerned. I saw them just about every chance I got (which admitedly wasn't too often. I was 15 years old, after all). I must have looped this 5/6 song demo a thousand times.
I hijacked this from Sacramento Punkshows YouTube Channel. I no longer have my copy. There is a discrepancy with the track listing. The sticker on the cassette itself lists 6 songs, but there are only 5 audio tracks. I seem to remember this confusing me before. I think the intro to Unfair Game might actually be called Epilogue to War, but they repeat it at the end of Unfair Game. Confusing.
Here is the track listing from the cassette:
Blinded By Lies
What I See
Epilogue To War
Unfair Game
Reality
Necromancy
Fun fact: The drummer, Larry Hermann, is a sound engineer these days. He's responsable for putting together the sound system at the Palms Playhouse in Winters. You can catch him doing sound there from time to time.